Our Series Partners
Gold Partner
The Datwyler Group is a focused industrial supplier with two divisions and leading positions in global and regional market segments. The Datwyler Sealing Solutions division is a leading supplier of customer-specific sealing, closure and packaging solutions to global market segments, such as the automotive, health care, civil engineering and consumer goods industries. The company's success is built on advanced materials, leading engineering and excellent process expertise as well as a worldwide presence with state-of-the-art production facilities. The health care unit of the Datwyler Sealing Solutions division designs, develops and manufactures specialised, complex and unique coatings, elastomer formulations and aluminium seals forinjectable packaging and drug delivery systems. Building on more than 100 years of experience, the company is equipped with the resources, expertise and processes to develop specialised solutions for customers from the pharmaceutical and biotech industry. In doing so, Datwyler enables customers to create a safer medical environment of injectable packaging and drug delivery systems.
---
EXHIBITING PARTNER
Telstar is a leading global brand of aseptic process solutions. The company, part of the azbil Group, specializes in the development of engineering & construction projects, integrated process equipment and GMP consultancy solutions, including turnkey projects and critical installations, for companies associated with Life & Health Sciences (pharmaceutical & biotechnology, healthcare, cosmetic, veterinary, and food & beverage industries, hospitals, laboratories & research centers). Telstar has a long track record and experience in the development of highly complex projects, from integrated process equipment to design, engineering and construction of complete turnkey pharmaceutical and biotech production facilities, critical installations, clean rooms, and R&D laboratories. Acknowledged as one of the 10 major suppliers for the pharmaceutical industry, Telstar is one of the few international manufacturers able to offer integrated process solutions for the biopharmaceutical industry with in-house sterilization, freeze drying, containment, aseptic solutions, clean air, and cold storage technologies. Telstar invests 3% of its turnover in research, development and innovation of its technologies and equipment. Embracing Industry 4.0 challenges, the company plays an active role in the development of leading-edge innovative smart developments in the process analytical technology field for pharmaceutical freeze drying systems and aseptic manufacturing processes, together with integrated process equipment and laboratory integrated management systems
---
EXHIBITING PARTNER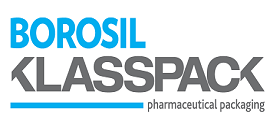 Borosil Klasspack (a subsidiary of Borosil Glass Works Ltd.), is one of India's leading manufacturers of Glass Ampoules and Tubular glass Vials of USP type 1, widely used as primary packaging materials by pharmaceutical companies for their life-saving drugs. Established in 1994, Borosil Klasspack is a professionally managed organization possessing highly experienced and technically qualified personnel who have more than 22 years of experience in the field. Borosil Klasspack manufactures wide varieties of Glass Ampoules with an installed capacity of over 35 million per month and Tubular Glass Vials with an installed capacity of over 15 million per month, ranging from 0.5ml to 50ml. Apart from manufacturing products in DIN standard, Borosil Klasspack can also custom manufacture ampoules and vials to customer specifications. With supplies to over 30 pharmaceutical majors in India, Borosil Klasspack also caters to a growing customer base from countries like US, Brazil, UK, Holland, Denmark, Switzerland, Romania, Israel, Dubai, Nepal, Indonesia, Thailand, Malaysia, etc.
---
SUPPORTING PARTNER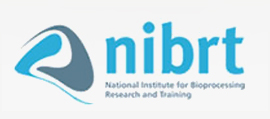 PARTICIPATING PARTNER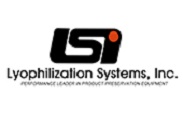 ASSOCIATES PARTNER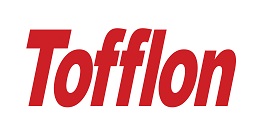 SILVER PARTNER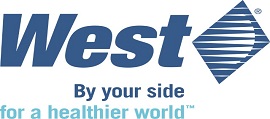 ---
Media Partners